Hey! Been a long time! Just checking in to show off my latest creation, which isn't anything great: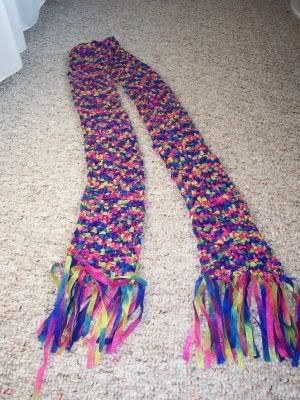 A friend of my mom's requested a ribbon scarf, so here it is. I just made it from the label pattern, even though I made it slightly wider ... which is funny, because it's not terribly wide at all.

Another shot. This makes the colors look so poor.