As I've
mentioned in my other journal,
I've been commissioned to make Harry Potter scarves for people. Here's four of the ones I've been able to make: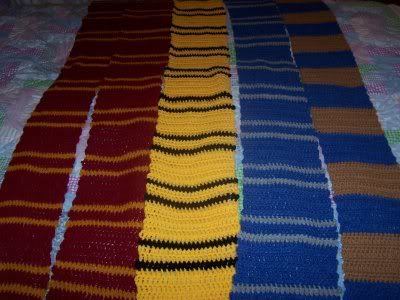 And again: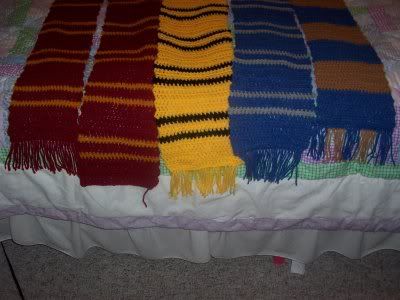 From left to right:
1. This is my Gryffindor scarf. It was someone elses, but they never paid me, so I claimed it for me.
2. This is ... someone's Gryffindor scarf. They never paid me either. If I get some bling bling cash money records, maybe I'll feel more inclined to put the fringe on it.
3. This is Tracy's Hufflepuff scarf. She hasn't paid me. Anger.
4. Lyssie! This is your scarf! Sorry, should have told you sooner. Feel free to PayPal me.
(
Collapse
)